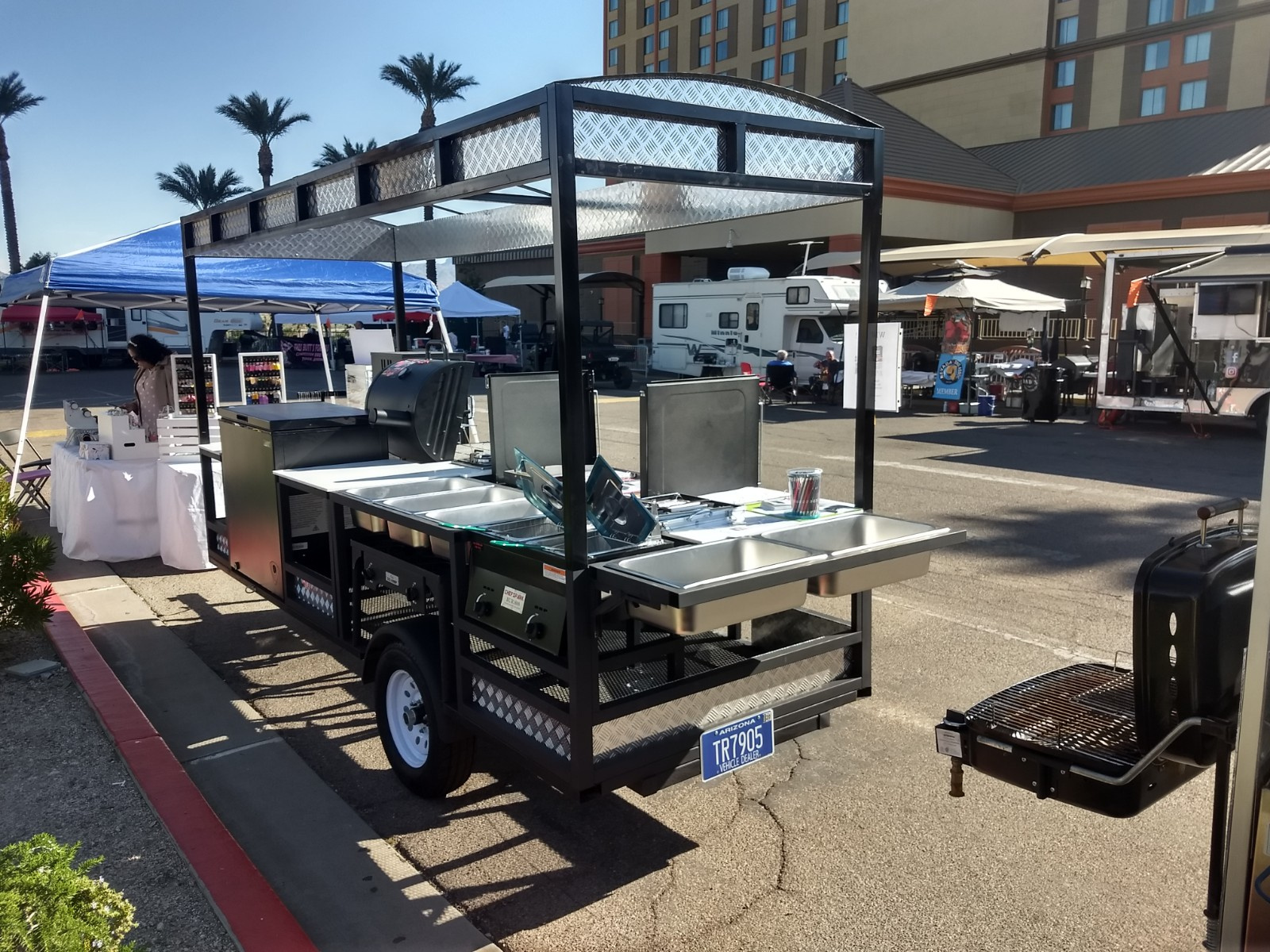 The All American. $250 day or $450 per Weekend.
Deposit and Cleaning Fee Additional.
This unit has all you need for a weekend adventure in cooking. Great for an Event or an outdoor party.

Comes complete with a Smoker, Grill and Griddle. Three Compartment Sink and Hand-Washing Station.
Cold and Hot Holding Pans, Two Gas Burners, Water Storage and More.